Sorry, this website is not authorized - denverhomesales.info
Scroll down to see a list builders and their communities.
Buying a new build home is completely different than buying a resale home.  When buying a new build home most people think of large builder building  whole subdivisions of new  homes, but there are 3 types of new construction.
New subdivisions

Custom builds on a lot you chose

Custom builds by a builder who already owns the lot 
The pros and cons of a new build and new construction below relate to new subdivisions by larger builders.
Pros of a new build and new construction: Realtor fee refunds
When I help buyers of a new build and new construction I am willing to refund up to half of my commission to the buyer or significantly discount my commission on the sale of their home. Buyers need to make the choice to use a Realtor to help them with a new build and new construction purchase before they step foot into a builder's sales office. If buyers are registered by a builder without a Realtor, the builder will usually deny the ability of a Realtor to claim a commission to assist a buyer, eliminating the option for me to refund a portion of the commission. You must bring your Realtor with you to every builders' sales office and I am happy to join you.
Most new build home buyers love the feeling of living in a home that has never been lived in before. The home will not stay flawless, but any flaws or dirtiness are created by them, and not by people who lived in the home before them. A new home may also include more modern features. This could mean higher ceilings, better sound systems, energy efficiency, etc.
Many contractors and specialists go into the home to complete each one of the finishes. These contractors often damage other work done in the home or do a less than satisfactory work. New build home buyers have to be ready to inspect the finished product closely, and have to be willing to point out all flaws, big or small.
Most people do not think of linoleum floors, formica counter tops, bad white carpet, ugly light fixtures and plumbing fixtures, a dirt yard, no garage door opener, no fireplace fan, or no window coverings as modern or move in ready. But this may be all that is provided with the base price of the home. Having the builder add granite, higher quality flooring and other modern features may require a significant increase in price, which may have to be mostly cash, before you even move in. And the builder may not provide options for window coverings or landscaping. The model homes you look at will have every upgrade they offer, you will not see or understand what the base price covers until months after you are under contract and locked into the purchase of the new build home.
New standards and techniques are continually being developed for better foundations, better electrical and plumbing systems, better energy efficiency, and better drainage. It is likely that a new home is being built much stronger and with systems that will last much longer than homes 10 or 20 years ago. Additionally, county supervision and requirements of builders have likely improved over time.
If there are foundation issues, drainage problems, or other non-cosmetic construction defects, you may not know for decades. By that time, it is likely the builder has closed up shop and moved on. And even if a big name builder was building the home, they likely set up a small corporation for the duration of the build, that they subsequently shut down. This makes acquiring compensation from the builder difficult or impossible.
People are often attracted to a new build and new construction for communities that incorporate parks, trails, possibly pools and rec centers, or even golf courses into the neighborhoods. Newer communities can create better traffic flows or even incorporate mixed use commercial and retail centers. See my neighborhood evaluation resource page at http://denverhomesales.info/neighborhood-evaluation/.
A mature tree canopy can significantly improve the temperature of a neighborhood. A large number of trees improve aesthetics and overall contentment people have with where they live. And there is a direct correlation in the metro Denver area with the level of tree coverage and the price per square foot homes demand. Homes take decades to grow and it is easy for people to overlook how many trees builders are planting in common areas in the yards of homes they are constructing.
Pros of a new build and new construction: Homeowners associations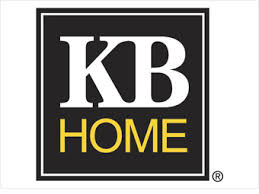 Some people love home owners associations and some people hate them. But association rules are strongest in new build areas and they can ensure that home values are maintained in the early year of a neighborhood.  Additionally, abundant common areas maintained by the homeowners association will create an early attractiveness.
The builder is in charge of the association at the beginning. The fees that the homeowners associations charge in the beginning may not adequately support the infrastructure they are maintaining. I have also heard stories of homeowners associations taking on a large amount of debt of the builders. Factors such as these can require substantial increases in the fees to maintain the association in later years. These fee changes, and the status  of the financial condition of the homeowners associating can directly impact the maintenance of the neighborhood and the values of the homes in the neighborhood.
In a resale purchase and sale, the contracts are created fairly neutrally  by state organizations and negotiated by a common place by the buyers and sellers. But builders have created their own contracts that heavily leverage all terms in their favor. The amount of earnest money, money given as collateral, is usually  much higher than resale purchases, and usually very difficult to recover. Also, if you have a home to sell, the builder will often require you to sell it long before your new home is built, necessitating short-term temporary housing and 2 moves.
Most builders offer significant refunds and discounts that actually lower your cash needed at closing if you use their mortgage lender and homeowners insurance. The homeowners insurance can be changed the day after closing if you like, so people do not usually have an objection to this. However, this refund makes evaluating your lending options even more complicated. Make sure you get quotes of what your monthly payment and cash to close will be with the builder's mortgage lender and with outside lenders before you make your final choice.
You will likely not be able to lock in your interest rate earlier that 60 days before your closing date. This will be months after you originally went under contract to purchase your new build and new construction home. If interest rates have increased in this time, this could mean that your monthly payment will be significantly higher. And in a worse case scenario you may not even qualify for a loan to purchase the home you chose by the time you can lock in an interest rate for your mortgage loan.
Mortgage lending is different for a new build and new construction than for resale homes. Ask outside mortgage lenders how frequently they help people with new construction purchases and how far in advance they need a certificate of occupancy from the builder to verify they will be able to close in time.
Also check out newhomesource.com for a comprehensive list of new home builders and metro Denver communnities.
---
---
---