I just updated my list of causes supported by Denver Realtor And Real Estate Agent Christopher Gibson at http://denverhomesales.info/meet-chris/denver-realtor-and-denver-real-estate-agent-causes/
---
Here are a few local causes Denver Realtor And Real Estate Agent Christopher Gibson supports on a personal or professional level.
---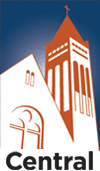 My wife and I have been members of Central Presbyterian Church since 2009.
Central Presbyterian Church in downtown Denver, a congregation of the Presbyterian Church (USA) in Colorado, is a witness to God's love and grace revealing itself in creation through Jesus Christ. Central is an urban church that thrives on the diversity of people and perspectives in Denver. We hold faith and reason in creative tension, yielding fresh understandings of fidelity to God. We strive to nurture community—both among our members and beyond our walls—giving meaning to the common good. Central's historic building is a sacred space, linking the past with the future.
---
Assisted with the placement of our children in August of 2013 and subsequent adoption in November of 2014.
Since 1981, Adoption Options, Colorado's premier adoption agency, has placed over 1,650 infants and children in safe, loving homes.
We have supported thousands of birth parents through the difficult process of selecting the best choice for their children and themselves.
---
I first encounter Extreme Community Makeover when I lived in Ruby Hill from May 2009 until July 2013 . They are a force for positive change in southwest Denver.
Extreme Community Makeover is a movement of volunteers working in partnership with residents of specific Denver neighborhoods to complete home and neighborhood improvement projects.
These projects include graffiti removal, landscaping, painting, yard work, or other projects identified by the residents. Groups such as churches, companies, families, and schools may participate, or individuals can take part. Equally important as fences that are built are the relationships being built—between the volunteers and community members, among the neighbors on a block, and between the community and resources in their neighborhood.
---
---