Denver Mortgage Lender
As a Denver Realtor many clients ask me to connect them with a Metro Denver mortgage lender. Denver mortgage lenders are listed below that I have worked with or been referred to and found to be good at what they do. I am not familiar with whether or not they have the best rates or lowest closing costs. I am familiar with their responsiveness and ability to get the deal done.  Please get quotes from more than one lender.  See my spreadsheet for evaluating loans and lenders side by side here:  http://tinyurl.com/LenderComparison . Find the right combination of monthly payment and cash to close for your circumstances.
I try to include as much contact information as possible including links to online mortgage applications if available.  If you fill out an application, e-mail the mortgage broker to let them know to look for it.
Referrals are an essential element as a Denver Realtor, so you are doing me a huge favor by using these Denver mortgage lenders and letting them know I sent you.  Let me know if you know of someone who should be added to this list or if you have a bad experience with someone on this list.
Are you concerned about your ability to get a home loan? A credit counselor could have you ready to buy a home in 6 months or less: http://denverhomesales.info/denver-credit-counseling/ .
Kathleen O'Brien – Metro Denver Mortgage Lender

W.J. Bradley
720-934-2943
http://mywjb.com/kathleen-obrien/
Nancy Fridstein – Metro Denver Mortgage Lender

Crestline Mortgage Bankers, A Division Of Universal Lending Corporation
303-886-8800
https://www.vlender.com/c/cmc36/
Jennifer Fairfield – Metro Denver Mortgage Lender

Guaranteed Rate
Jennifer.Fairfield@guaranteedrate.com
303-285-1607
https://www.guaranteedrate.com/jenniferfairfield
Fabiola Gallego  – Se habla español
Citywide Home Loans
Fabiola.Gallego@chl.cc
(720) 319-1024
Kaylee Inhulsen – Metro Denver Mortgage Lender


FirstBank


Kaylee.Inhulsen@efirstbank.com
303-742-3002
Kristi Brouillette – Credit Union, great for 5% down or more
Denver Community Credit Union
kbrouillette@denvercommunity.coop
303-573-1170 ext. 1711
Samantha Sanchez – HELOC / 2nd Mortgages & Non-warrantables & Non-conventional Loans
Vectra Bank
samantha.sanchez@vectrabank.com
720-947-8195
E-mail for application
Rod Cameron – Metro Denver Mortgage Lender & Reverse Mortgage Consultant
MAC5 Mortgage Inc
Rod@Cameron-financialservices.com
303-919-8199
www.cameron-financialservices.com
Jon A Stockham CSA – Metro Denver Mortgage Lender & Reverse Mortgage Consultant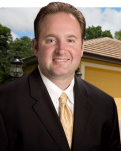 MAC5 Mortgage Inc
303-929-0765
http://www.reversemortgagecolorado.info/